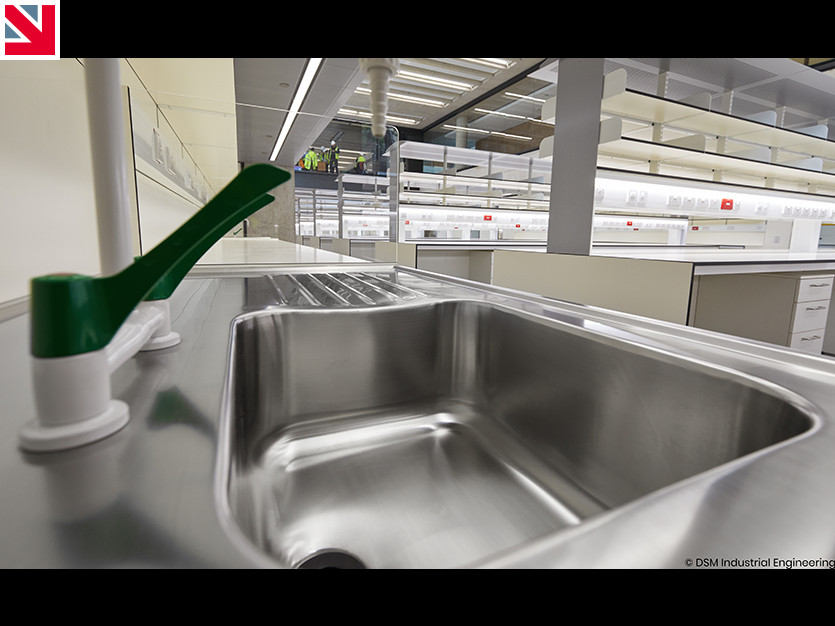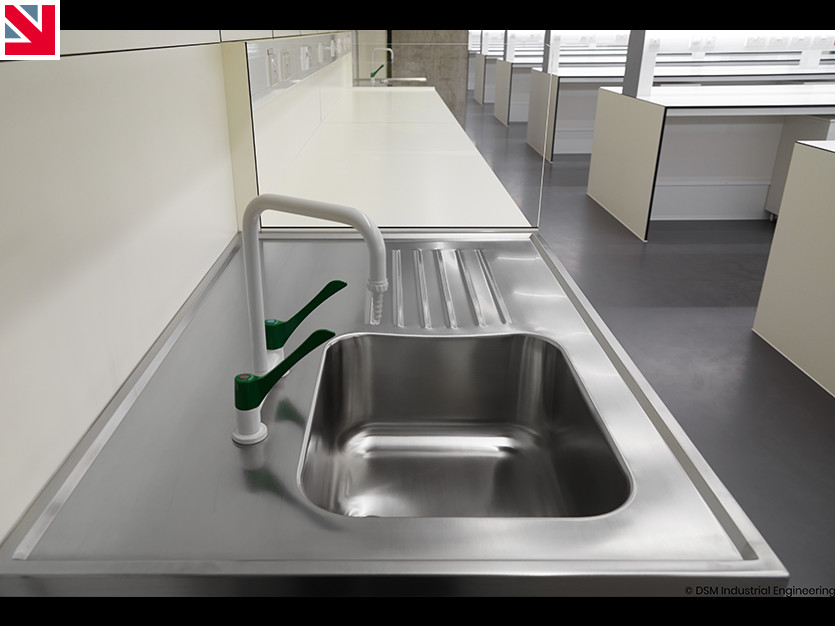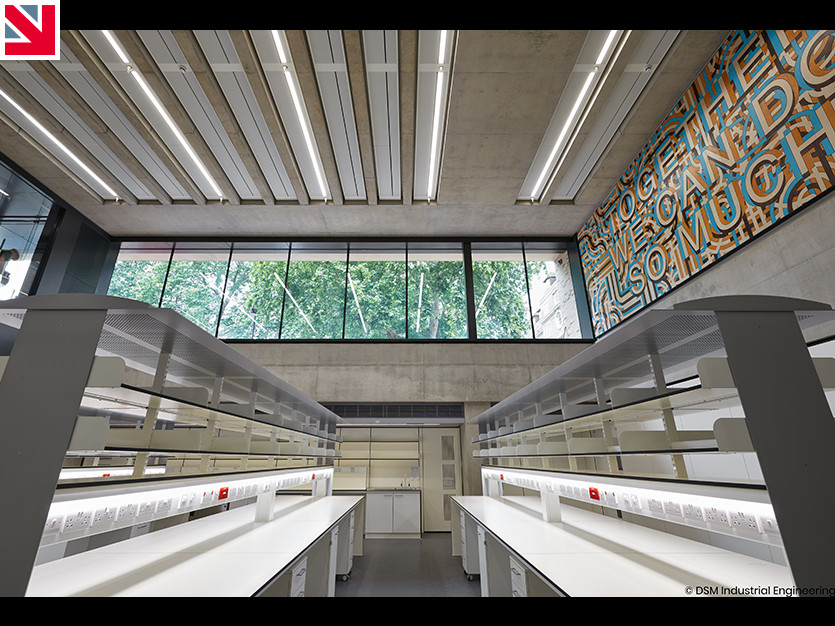 Great Ormond Street Hospital build new lab with help from DSM Industrial Engineering
East Midlands stainless steel company aid in the advancement of research into children's diseases
Great Ormond Street Hospital (GOSH) have recently finalised the construction and development of their new £90 million state of the art Zayed Centre research facility. DSM Industrial Engineering (DSM) were privileged to be involved with the project with their client Labflex, with the supply of a range of bespoke stainless steel laboratory sinks for the brand new Centre for Research into Rare Diseases in Children.
The state of the art research centre, which is operated in partnership with University College London (UCL) sits directly opposite the existing Great Ormond Street building in Guildford Street, Bloomsbury in Central London. Designed by Stanton Williams Architects, the building, which has taken three years to complete, provides a range of facilities including research facilities for over 400 academic staff, and accommodation for over 200 outpatients and their families at any one time.
A unique aspect of the main laboratory, which is situated at basement level, with a double-height ceiling up to the ground floor level, is that is has a complete 360 degree glazed public viewing gallery, where even members of the public walking on the adjoining pavement will be able to view directly into the lab from above. In addition, the main entrance to the building includes a glass-walled walkway over the top of the lab allowing overhead views
The main laboratory has working benching for over 150 scientists and researchers, for which DSM supplied a total of 36 high quality bespoke 316-grade stainless steel sit-on sinks plus 9 stainless steel inset bowls for the project.
Gareth Davies, managing director at DSM Industrial Engineering, was delighted to be involved in such a prestigious and cutting edge project: "Great Ormond Street Hospital has such a long, rich and valuable history in children's health, they're an organisation that cares deeply about the future of the young people they care for. As a father of three myself, I am proud that DSM has been given the opportunity to be part of a project that will have a positive impact on the lives of thousands of children globally."
DSM has been in operation since 1966 and has supplied stainless steel worktops and sinks to both GOSH and UCL on several occasions over the past 50 years.
Having worked with charities, hospitals, university research centres and other organisations like GOSH, DSM is highly competent in creating the bespoke stainless steel products suitable for the rigours of a working laboratory. Having a long-standing history of supplying the laboratory and health sectors with market-leading stainless steel products, combined with membership of the BSSA, Medilink East Midlands and Made In Britain, DSM has confidence in their products and offer a 25-Year Guarantee with each item. This means that GOSH can rest assured that they have the very best facilities available to them.
Member-created content 2 months ago | News