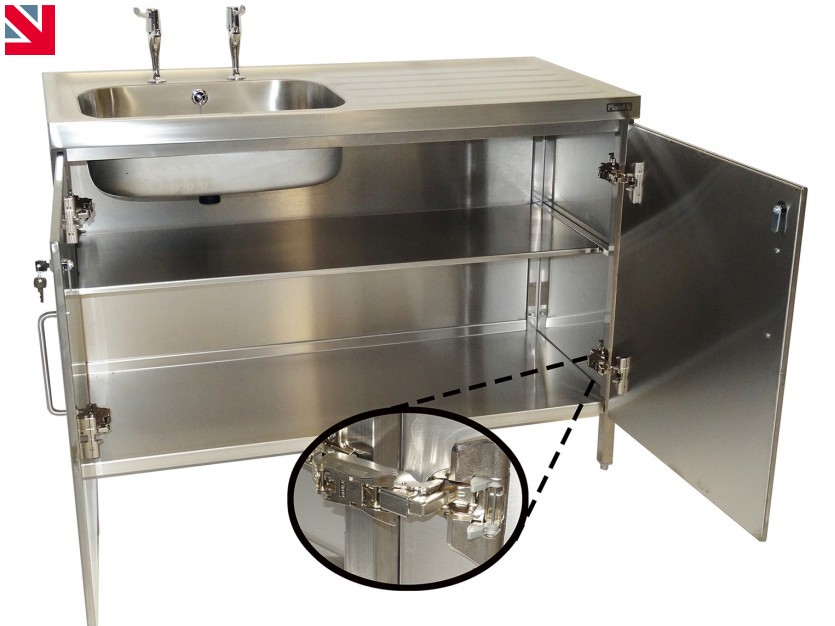 LEEDS-based manufacturer, Pland Stainless, has created a new range of stainless steel lockable cabinets, called NOVA, designed to be available as an easy-to-build flatpack unit or, if preferred, they can be supplied in a factory-built rigid format.
The new Nova cabinet offers a reduction on cost of around 40 per cent when compared to the Pland range of welded cabinets and when delivered in a flatpack format, is available within 48 hours from stock. Nova cabinets come in varying widths as standard including a single door cabinet 450mm and 600mm in width and a double-doored cabinet 900mm and 1200mm in width. They are a freestanding cabinet which are supplied as standard with lockable doors for security, with or without internal shelving and 180° clip-off hinges. If the cabinet is selected with a shelf it comes with a full height back and a half height back if no shelf is required. The product is made from 304 grade stainless steel making it secure, robust, long lasting and resistant to most chemical spills. All perfectly suited for use in nursing homes, hospitals, staffrooms or catering establishments.
Established in 1919, Pland produces stainless steel products mainly for the commercial market. A growing and significant proportion of its business is made up of bespoke products where the Pland technical team, work with the client to design stainless steel products that deliver specific solutions, using in-house CAD/CAM and 3D modeling technology.
Member-created content 7 months ago | News