Mako Boardsports Ltd.
Mako Boardsports Ltd.
01747 448 667 info@makoboardsports.com http://www.makoboardsports.com
14 Chaldicott Barns
Tokes Lane
Semley
Dorset
SP7 9AW
United Kingdom

Joined Jan 2018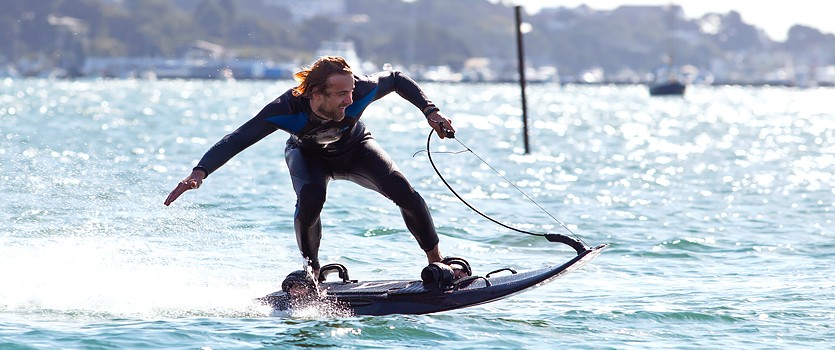 Motorised surfing is the latest in-vogue activity to hit the waters across the globe combining the excitement of speed and engines with discovering new limits, adrenalin-fuelled experiences or just going for a relaxing leisurely ride.
The Slingshot, from Mako Boardsports, is a quick and agile carbon fiber jet-propelled surfboard complete with the right combination of sophisticated technology and sleek design aesthetic. Inspired by the shark of the same name, the Mako Slingshot articulates a clear expression of nature's genius. The sharply defined squalene silhouette conceals cutting-edge technology and blistering power. Like its namesake, the Slingshot looks fast, feels fast and moulds classic surf and wakeboard elements into a modern package, with all the performance benefits of a traditional watercraft yet easily and conveniently stored, and is light enough to carry anywhere.