Faded Grandeur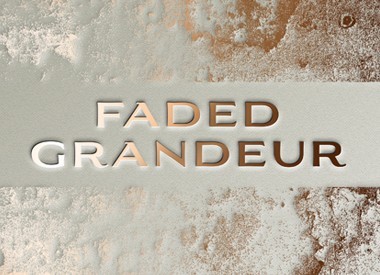 Faded Grandeur
07900 496465 info@fadedgrandeur.co.uk http://www.fadedgrandeur.co.uk
Steep House
Dark Lane
Chalford
GL6 8QD
United Kingdom

Joined Feb 2018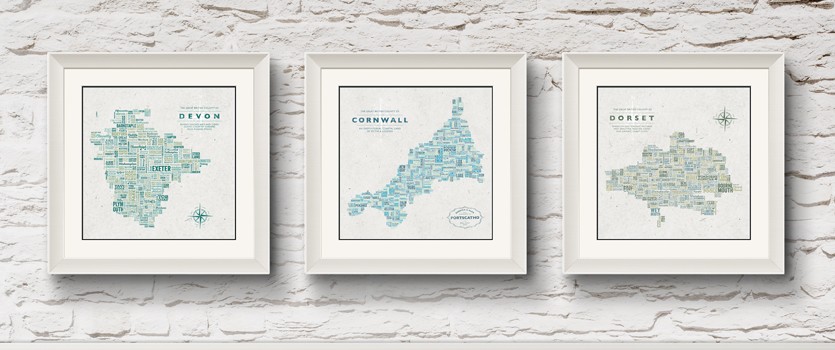 Faded Grandeur offer a unique collection of more than 50 typographic "Great British County" maps that are beautifully designed and created with a descriptive and poetic narrative to bring each of them to life.
A considered choice of sizes, styles and frames are available to suit every budget and interior. Each map of the can be customised to suit a special date for you or your loved one.
With successful careers in Graphic Design and Education, and a love of Art and Travel, we have spent over 20 years travelling the world together, making memories and grabbing experiences and opportunities whenever we could.
The concept of "Faded Grandeur" was born on a trip to France when we recognised that we were ready for the next phase of our lives as we were no longer in our 30s! So following a big move from London to the Cotswolds in 2017, we grasped the nettle and here we are …still loving life, art and travel and enjoying mapping out what we've seen.
Our initial typographic map collection celebrates all the 'Great British Counties' plus the myriad of cities, towns, villages, hamlets and even crofts that make up this amazing country. See if you can spot where you live and work!
These maps can be personalised to create bespoke gifts celebrating personal milestones and special events which make wonderful additions to homes, offices or public spaces be they modern or traditional.
Living in the country has been inspirational to us. We aim therefore to source, make and produce as much as we can locally here in Gloucestershire and the Cotswolds.
FADED GRANDEUR / Designed and lovingly handmade in Great Britain